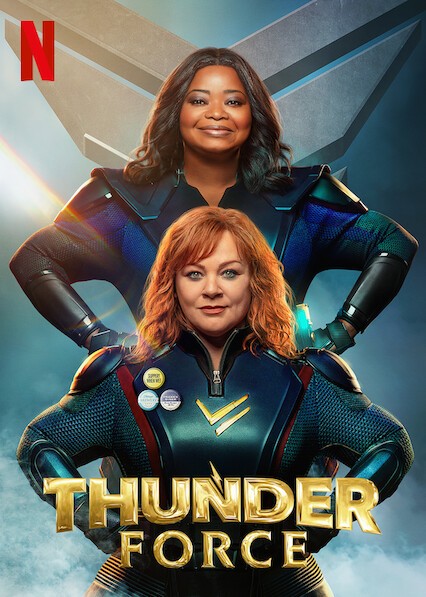 Thunder Force is not your typical superhero movie. It has the same kind of rambling humor that you'd expect from Melissa McCarthy. Octavia Spencer's Emily plays a sort of straight man to McCarthy's Lydia and adds some gravitas to the story. Lydia wastes no time putting her powers to good use while Emily seems uncertain with her powers in the beginning.
Don't let the slapstick, rambling humor distract you from the fact that the movie's kickass heroes are two middle-aged, plus-sized women. I think that's pretty cool. And like any good movie, there's an unexpected twist at the end.
Thunder Force has the perfect balance of humor, action, and heart.
4/5 ♥